Bootsy Collins
says Don't fake the funk and buy the Tru-Tron.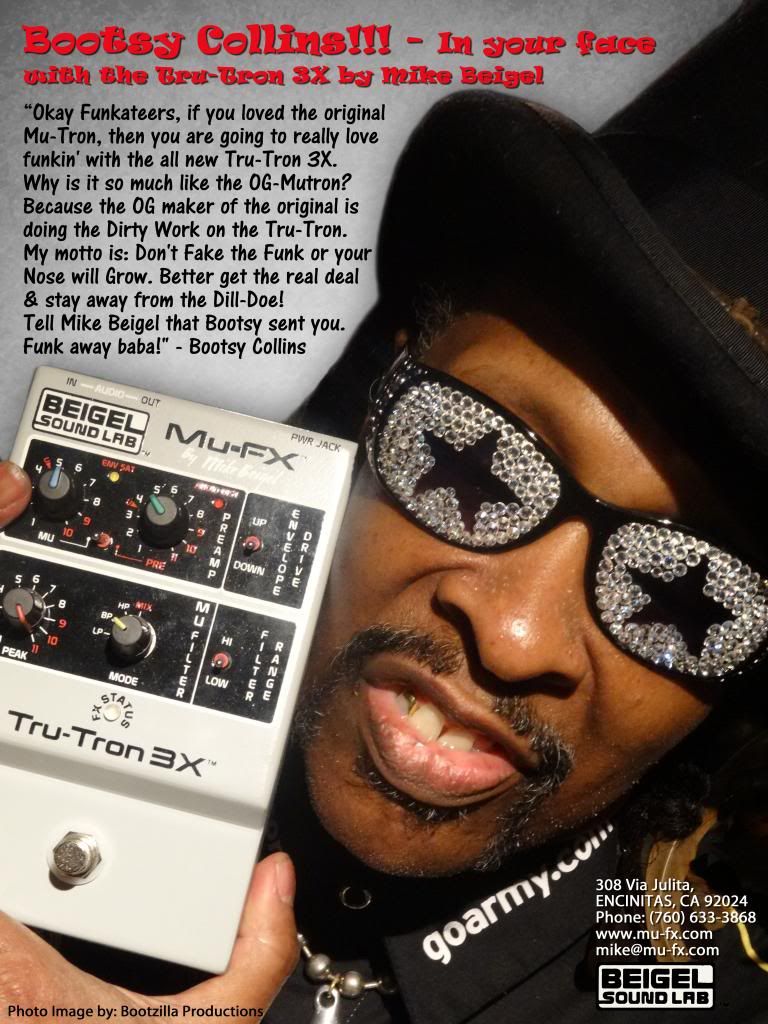 "Okay Funkateers, if you loved the original Mu-Tron, then you are going to really love funkin' with the all new Tru-Tron 3X. Why is it so much like the OG-Mutron? Because the OG maker of the original is doing the Dirty Work on the Tru-Tron.
My motto is: Don't Fake the Funk or your Nose will Grow.
Better get the real deal & stay away from the Dill-Doe!
Tell Mike Beigel that Bootsy sent you.
Funk away baba!" - Bootsy Collins