had tons of interest in the original version of this mini pedal and people waiting and emailing while they were out of stock, so wanted to let ya'll know the newly designed v2 of the pedal is back in stock available for direct purchase from Reverb (
https://reverb.com/shop/deadfx
) or the Avenson Audio online shop (
http://avensonaudio.com/shop/deadfx-i-cant-feel-my-face-super-fuzz/
)
continue below for the details...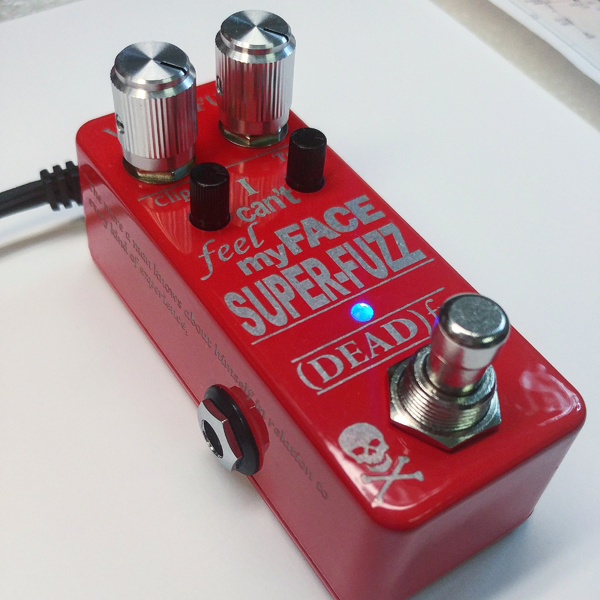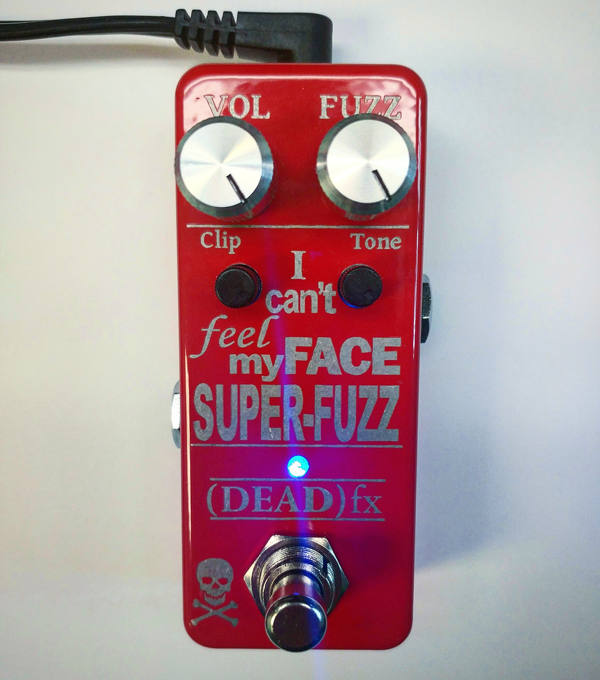 The new v2 of the Super-Fuzz includes some upgrades:
- Mid scoop potentiometer tone control. I changed the toggle switch to a potentiometer control on v2, allowing you to sweep anywhere in between the two tone settings to get your perfect preference of mid-scoop amount in the Super-Fuzz circuit.
- Clip (diode biasing) potentiometer control.
- Soft touch foot switch with MCU controlled relay true bypass switching. I added some clever programming which allows for both latching mode and momentary modes on the same soft-touch foot switch. Simply press once and release for latching turn on/off. Or press and hold for more than ~1s to automatically be in momentary mode with the fuzz on in which once released the pedal will turn back off (bypassed). The same applies for a momentary bypass mode (play with the fuzz on, press and hold for bypass clean tone, and release to go back to your fuzz tone).
still at the same price of $120 just like the original, even with the added upgrades.