.
RE: Dallas-Arbiter Fuzz Face reissue, by Crest Audio (Dave Fox) - late 1980s version.
(link to your current listing page:
http://www.effectsdatabase.com/model/crestaudio/fuzzface
)
NB. Not to confused with a Fuzz Face Crest Audio may have made in the 1970s.
The current listing consists only of three photos and no information, so I hope the following is useful:
ADDITIONAL DATA FOR YOU:
1.Information
My wording:
This version of the Fuzz Face was a reissue produced in the late 1980s by Crest Audio, a manufacturer of professional power amplifiers and mixing consoles. Crest Audio had previously been known as Dallas Music Industries (formerly Dallas Arbiter). This Fuzz Face reissue by Crest Audio was a side project by the company which was undertaken by in-house technician Dave Fox (later of Foxrox). According to Fox, between 1986 and 1990 a total of around 2000 were made. Designed and made by Fox, all of these featured a pair of high gain BC109C silicon transistors. Dave Fox also states that, "the entire first run [of enclosures] was [light] gray. We did a couple batches of [powder] blue, a couple batches of red and gray"; and that "there were some slight variations in the style of the aluminum casting". Fox estimates that only "maybe 200-300" were made with powder blue enclosures. The r 'smile' of the enclosure has the legend 'Dallas-Arbiter England'.
One way to distinguish this reissue by Crest Audio from the reissue launched by Dunlop also in the late 1980s is to look at the 'volume' and 'fuzz' legends under the control knobs: the text on the Dunlop is a thicker typeface and the wording is straight as opposed to being semi-circular as with the Crest Audio one has. The knobs on the Crest Audio Fuzz Face are black with finger indentations (similar to the traditional MXR style knobs) and have a small white mark on them.
The Foxrox Hot Silicon Fuzz is derived from the Crest Audio Fuzz Face reissue, both being designed and made by Dave Fox. They both feature the same type of transistors, but the Foxrox Hot Silicon Fuzz has an extra bias ('grit') control knob as well as an internal trimmer.
The above details are based on:
- an account of the production of this pedal by the maker himself, published on the internet (source:
http://www.foxroxelectronics.com/FuzzReissue.html
. See also
http://www.foxroxelectronics.com/About.html
, and
http://www.foxroxelectronics.com/HSF.html
)
- personal correspondence of mine with the maker;
- a copy of this pedal which I own.
2. Photographs
source:
http://www.foxroxelectronics.com/Fuzz%20Images/FuzzFaces.jpg
The following images are my photos of the pedal I own, a rare powder blue one. The pot dates and the shipping date indicate it was manufactured in either 1988, '99 or '90.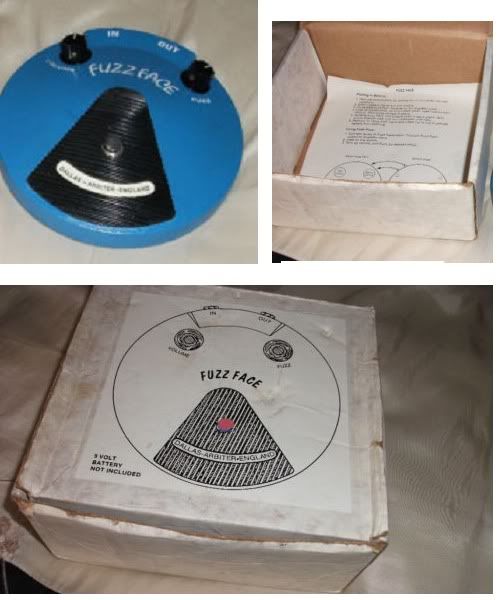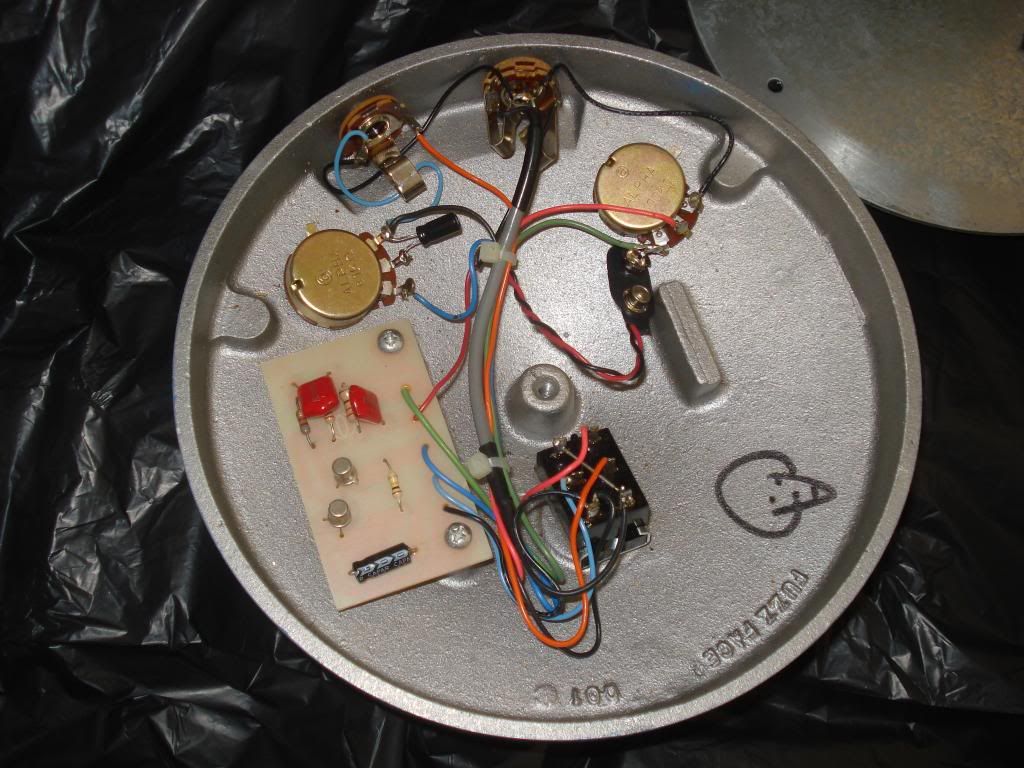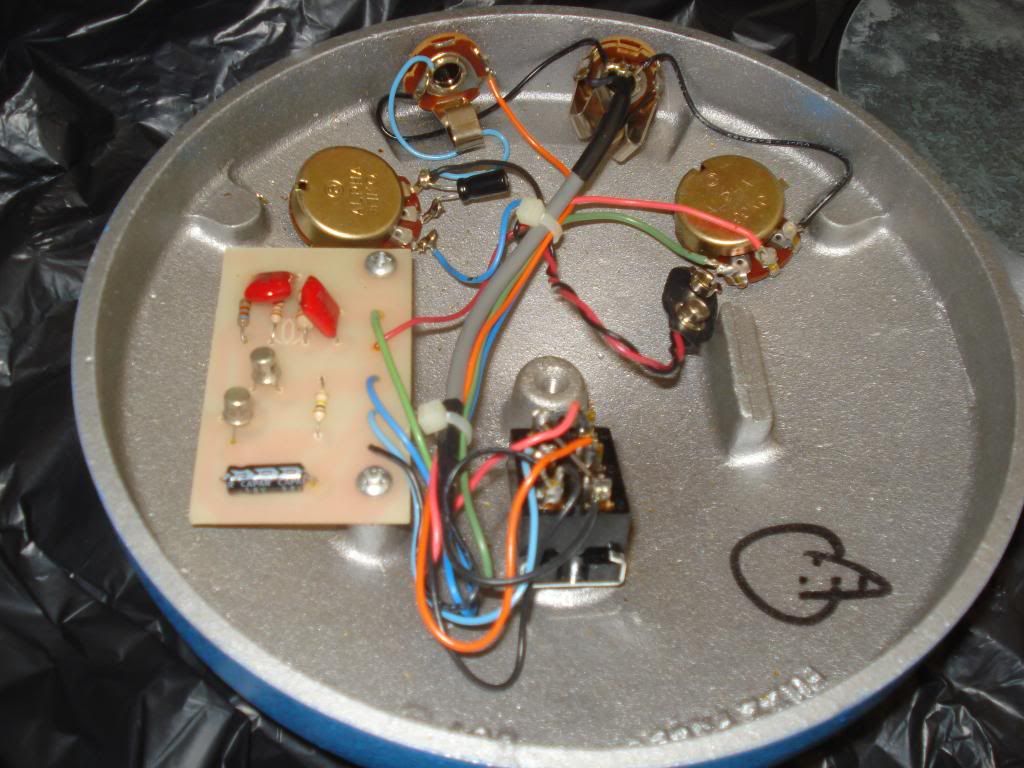 (Folder url:
http://s1108.photobucket.com/user/Ro_S/library/my%20effects%20pedals/Crest%20Audio%20blue%20Fuzz%20Face?sort=3&page=1
)
3. Official publicity material
http://www.foxroxelectronics.com/Resources/ffad.jpg
4. Videos
http://www.youtube.com/watch?v=HdN_yqiANAM
And a video by Dave Fox himself whilst one was in for repair:
http://www.youtube.com/watch?v=-WNVnU00DpY
R