Vintage volume pedal with footswitchable Repeat Percussion tremolo effect. Good condition with just some wear on the sides and corners. New footswitch and one screw/washer replaced on the axle. Front feet can lay down for a flat surface or be rotated to lift the front end.
$400 plus shipping. Ships from the US.
Youtube video demonstrating the Repeat/Volume (not this actual unit).
http://www.youtube.com/watch?v=umCdOOJqcfk&bvm=bv.41867550,d.aWc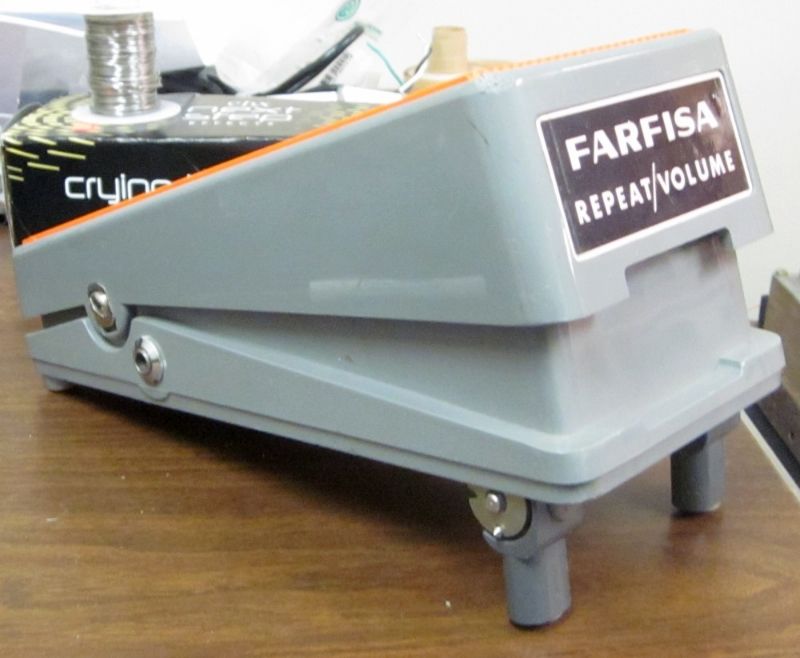 More pics:
http://s717.photobucket.com/user/theehman/library/Farfisa